{jcomments on}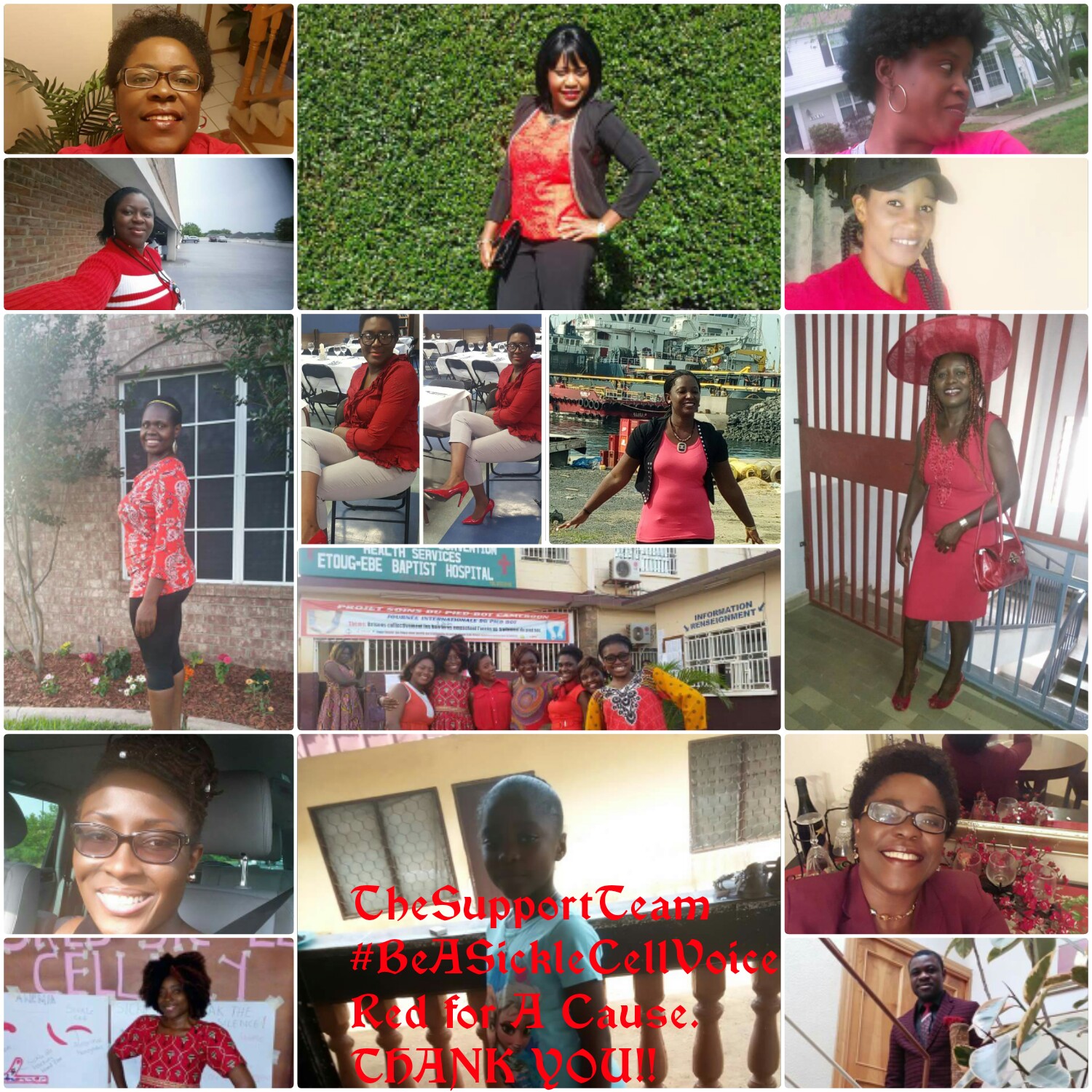 Support Team of my online Campaign #BeASickleCellVoice.
In December 2015, I was navigating the corridors of different hospitals, fighting for my life. In December 2016, I was far removed from the corridors of the hospital, getting a complete makeover in preparation for Chief Bridesmaid/ Maid of Honour duties. Looking at the differences between the same timeframe a year apart, I would only look up and say thank you heavenly Father! From that 2015 hospital bed struggle to 2016 bridesmaid honours, it seems like a life time with so much to write home about.
Before I recap my twenty sixteen adventures, I would like to first use this opportunity to say a big THANK YOU to all you amazing people who have followed my sickle cell awareness journey through these pages and have steadily cheered by your comments, encouragements and just by stopping here to read what I post. The terrain is rough but it always appears smooth with the support you all provide. Thank you.
THE RECAP
 I discovered World Pulse, an online platform dedicated to using technology to advance women and was privileged to be amongst the participants of their famous online program Voices of Our Future now Digital Change maker Program. This is an 8 week empowerment online course which leaves one energised and empowered to soar the skies if need be. This online program which is the first real online program I have ever wholly participated in empowered me and opened doors in ways I never imagine. It set the pace on my sickle cell awareness journey in 2016.
I have always hoped to take my online activities to the field. I did not however, anticipate it to happen sooner than expected. That it happened sooner was all thanks to the impact of the World Pulse online training. After the end of the 8th week course, I found myself organising my first ever online action Campaign on Sickle Cell running a one week colour campaign under the theme 'Red for a Warrior'. It was thrilling to see so many friends and family across the globe join me in this campaign to wear red in honour of sickle cell warriors during that week. The support was so overwhelming and a great moral boost to the Sickle Cell Workshop I organised in regards to Sickle Cell Day June 19th under the theme 'Sickle Cell Care and Management'. From a target population of twenty, it was thrilling to get more than sixty people participate. This was possible through the support of everyone who joined in the fight for awareness especially the host hospital Etougebe Baptist Hospital and Ms Olivia of Cameroon Sickle Cell Organisation. During this week and still through World Pulse, I got my story published on Time.com.
 Support Team of my online Campaign #BeASickleCellVoice.

I hit the big 4 0 in July. Not much of a big deal but for someone who was not expected to live past 20, It was a milestone achievement.
Aging gracefully. Me @4Tee.
In August, I had the privilege of being one of the guest speakers at the Millennium Empowerment Conference organised by Ms Marie-Claire Kuja of Kuja Foundation. Under the theme 'Turning Challenges into Opportunities', I spoke about how best to turn health challenges into opportunities in my talk 'Dark Clouds to Silver Linings'. Despite the trepidation I felt standing before an unknown crowd for the first very intellectual public speaking I have engaged in, the reaction at the end if by any indication was a great boost that it was well worth it.
 After my talk at MEC 2016.

In September which was sickle cell awareness month, I wrote a lot of articles on the whys and hows of sickle cell and why knowledge remains our best defense until that miraculous cure comes in.
I got my stories published on World Pulse and through them to Times.com and got noticed by a few others. I lost some good friends to the cold hands of death but I also met a lot of new friends and interesting people who have continued to inspire me and wrote a few short stories which saw the light of day while I mentally crafted a hundred and one stories which remained only in my head with me wishing it was possible to just blow the computer screen and the words materialise.
It was not only a year of roses.  There were a lot of challenges too. Just when I thought this year may be the year I get a breather and rest from the hospital marathons, my leg which had other plans decided otherwise and thus on to the hospital races I went in a bid to get my leg well again. I have recounted the leg struggles twice on this blog for example here. This leg practically grounded a lot of my plans for the year, drained me financially and left huge holes in mypockets I am yet to recover from. Yet, I remain thankful that was the only major health struggle I had to deal with. While it cancelled a lot of travel and other plans, It didn't leave me hospitalised or bed ridden so I was still able to go about my daily activities taking little breaks now and then when the pains become unbearable. There was absolutely no time for a pity party. Life went on!
And that is why, despite the leg woes, It didn't stop me from ending the year on a positive ground… accepting the privilege to be the maid of honour to an amazing lady. It was a moment to savour, a moment which reminded one to be thankful despite roadblocks in life.
 Maid of Honour things.

In this recap of what my year looked like and all the valuable lessons I learnt, here is to wishing this 2017 would be an even more interesting and eventful year for all you amazing people; as we all labour together to continue to educate people on and demystify sickle cell. Stay tuned and thank you all once again for the amazing support which brought me this far.
Keep reading, keep sharing and keep commenting. We are inspired by your comments, thank you.
ARREY E. AGBOR-NDAKAW.
{loadposition socialshare}