{jcomments on}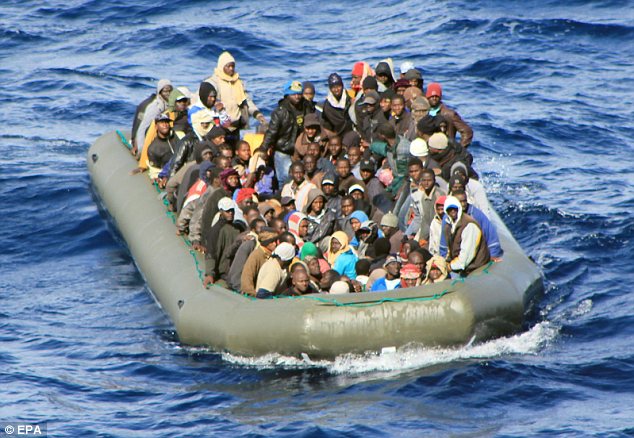 The Scramble for Africa has now been replaced by the scramble for Europe. While Africa's scramble was geared towards raiding the continent dry from its resources be they natural or man power for the enrichment of Europe and the detriment of Africa, Africa's scramble for Europe is seen more like a prestigious scramble;
one that takes them out of a perceived hell hole to scramble on the left over luxury bread crumbs of the Europeans to give such people a so called taste of heaven.
And thus people brave the odds, they sell everything they have and go through numerous obstacles to reach that promised heaven. From the ruins of Libya where people are packed into ships and ferries tighter than sardines to the far flung corners of Africa, everyday, we hear news of people dying to cross over into Europe. The more the news come the more determined it seems people want to cross over.
Others auction their property and their entire livelihood to flee to countries like Kuwait, where they become domestic slaves and sex toys forothers and I sit and ask myself what are they running away from and where to? Are these countries even remotely better off than African Countries with harsh laws against women, civic unrest and wars?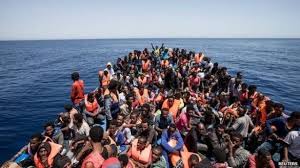 Some as usual will be quick to quote bad governance driving people away from Africa. While there is no denying that government may have a role to play, I still cannot blame them completely. We need to learn to think out of the box and stop expecting the government to spoon feed us or hope manna falls continuously from heaven.
We are too into having an easy life without being willing to lift a finger to work for it.
A resourceful person will prefer to use four million francs cfa for example to invest in business. Patience and hard work will see them reap dividends. But no we want it easy and so we give that money to any dick and harry who promises us a flight ticket to parts unknown. We don't stop to ask questions. All we know is that we will soon be boarding the plane to carry us far away from some godforsaken countries.
Really I ask?
The energy expended into travelling abroad when use positively, would do wonders. Why do I say so? When we see pass the obsessions to travel abroad by all means possible, we get a clearer vision and we like Saul, who saw light on his way to Damascus, start seeing opportunities that were hitherto hidden behind the rosy coloured lenses of our obsessions with travelling abroad.
It is not a bad thing to travel abroad, but neither is it the end of the world if one doesn't travel. The important thing is to get our priorities straight and think about what we actually want. When we do so, we would be amazed to see that crossing the Mediterranean is not all that we have to risk life and limp for. It would also help many to put things into perspective and stop swallowing everything the Media dishes out about Africa being the forever dark continent.
ARREY E. AGBOR-NDAKAW
{loadposition socialshare}