{jcomments on}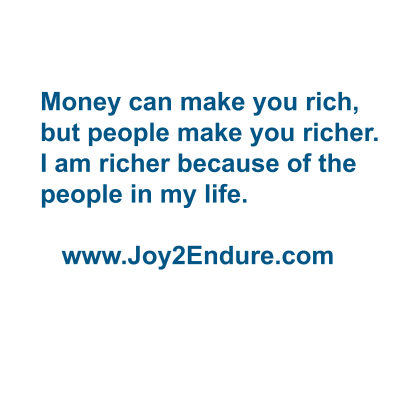 Hi Everyone,
I have not written a blog post for more than a month now and not even checked my blog or Face book page to see what may be happening there in my long absence. My apologies for the silence and a special thank you for all the loyal ones and newly interested people for their interest in Joy2Endure. I had this crazy idea that some may feel blogging was above me after a few months. The long and short is that I went to the battle field. Yes, that special battle field only a sickle cell warrior can relate to. So here is my story.
INTRO
I have just come back from a one week break I spent with my sister in Buea and also in learning all I could about managing my blog. I felt pains around my left ankle, a problem I have written about previously as can be seen here. The thing is, whenever I feel pains around this particular area especially after a spell, I always get worried and stressed out. After a week of taking my medicines and doing hot water therapy, the pains didn't stop. In fact, I felt my leg swollen. This got me really worried. I went to the hospital where some antibiotics and more painkillers were prescribed. These helped bring the swellings and subsequent pains down, only for me to discover a tiny crack at the scar area. Now, my stress levels shot up! I was like 'Not again!!!' knowing how sensitive my body is, I went back to the hospital. I was told it wasn't all that serious. Two days later, I had to go back to the hospital and there my hospital marathon with the leg began yet again.
THE GENESIS
After a few weeks at the hospital with more scrapping, injections and antibiotics, the leg was just there, no improvement insight. A few days into the third week, I took two days off from work with hopes to rest and recoup. The week was slow at the jobsite so I easily got the two days off.
Thursday morning, I got up hale and happy. Went to the hospital, did some few errands then ended the day by visiting my niece-in-law and grandniece. We had some really good time.
Friday morning, had no program to go out so I decided to just chill in and do some work around the house like laundry and cleaning. Unfortunately or fortunately, Camwater took that out of my hands as the taps decided to dry up that same day. I was angry, program ruined. Well, not much to do.  I slept most of the afternoon away then got up to empty the trash. Also, I took some leisure walk around my neighbourhood. Unfortunately, I had to cut it short as I started feeling pains around my chest. So I head back home, took some pain killers and lied down.

I felt the pains subside a few hours later and I breathe a sigh of relieve. Apparently, that sigh was too early as just before midnight, I started experiencing serious pains in my thighs and hands. I was like not now, especially at that time of the night! I struggled to the kitchen to make myself a cup of hot milk which I used to take another dose of pain killers. Usually, after a few minutes, the effects of the hot milk and the pain killer help me sleep. But this time around, sleep escaped me.
And so the struggle started. I text a friend who is a nurse. It was late alright but I was hopeful someone with a bike could bring her along. And as things could turn out, that bike had problems my friend couldn't come until the morning. By that time, I have cried myself dry after banging at a new neighbour's house … something I hardly do… to no avail because, it appeared the bird also flew away that night and I was banging at an empty house.
My friend came in the morning and injected me. That injection helped me sleep and I got up feeling better. I did one unfinished chore around the house and went back to sleep. In the night, I received another injection which provided a much needed reprieve and enabled me sleep throughout the night. Next morning which was a Sunday, I joined others for worship and after went back home. Had some few friends over withwhom we shared a simple meal and had some fun discussions. The meal got over and the discussions continued. Hours into the discussions, I told my friends I needed to lie down. I just started feeling slight pains again. My friends offered a prayer and left with encouraging words to be strong.
Looking back, this time with friends and the time with my niece-in-law and grand niece felt to me like I was unknowingly making memories, whispering goodbyes.

My nurse friend spent the night with me. She gave me a third dose of the injection which helped me sleep again. I got up Monday morning and went to the hospital. No pains, no nothing just wanted to do routine check of my blood count and malaria. My blood count was very good, malaria appeared negative. I was happy. I went back home, mentally prepared to resume work Tuesday. I slept the day away, only to get up again with intense pains at about 5pm. I just didn't understand it. Usually, just one dose of injection is enough to stop the pains but this time, despite taking 3 out of 5 prescribed doses, it didn't seem to help.
I received the 4th dose and it helped just for a few hours. In the meantime, I was on WhatsApp with my eldest sister. The pains continue to ebb and flow. We tried calling for another nurse who has experience with sickle cell warriors to come to my place and start rehydration with drips. It turned out she was on call that day. So my friend started hot water therapy, applying massages to the areas paining still no relief. One hour after we have exchanged our 'I love yous' and 'goodnights', my friend called my sister to come take me to the hospital. . .
Your comments inspire me. Please read, share and drop a line.
ARREY E. AGBOR-NDAKAW.
{loadposition socialshare}