The dawn of 2020 was filled with great expectations. Everyone was in anticipation of what the double digit year would bring. There were declarations made, plans written down and the jubilant air could not be missed, after all, it was the highly expected dawn of the new decade.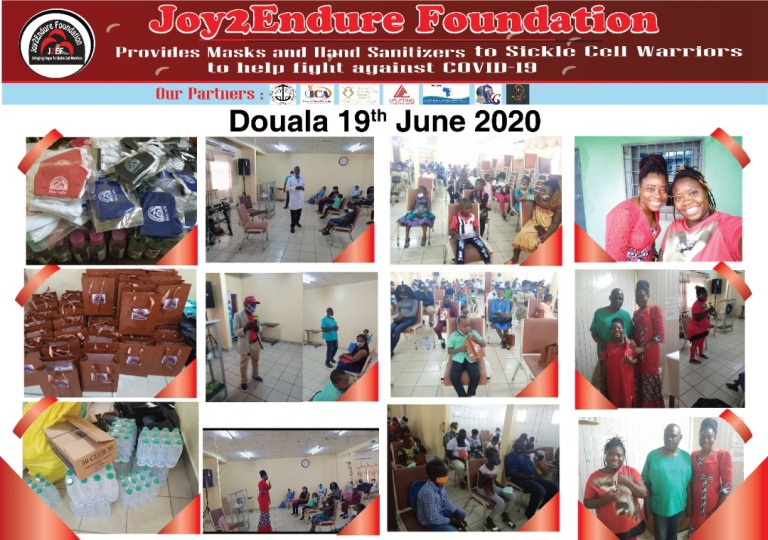 These expectations were not too farfetched. For many of us, the year started well. Good health, victories and just a good sense of positivity for the new dawn. I began the year with a beautiful surprise… being crowned winner of World Pulse's first ever Spirit Awards in the Encourager Category.
It was a beautiful way to start the year. It added some force and speed to my steps and it spurred me on to continue giving my best to the community I seek to inspire, the sickle cell community. It was all very promising except that by March 2020, the world was in a pandemic! A global lock down because of the Novel Coronavirus (COVID 19) which literally placed the world at a standstill and clipped many wings.
Those of us in advocacy were denied the chance to go into the community. Yet, we found ways to make things happen. Social media became a very important and useful tool in carrying out our activities during this pandemic year and in so doing, we learnt how to take the needed precautions to continue to impact our communities.

And that is how, we were able to organize online campaigns, community outreach programs  distributing Covid 19 support with the help of many willing partners and individuals to over 500 warriors across four towns, provide routine medical drugs to warriors in two support groups in Yaounde, plan an online Sickle Cell Awareness campaign during Sickle Cell Awareness month in September, being featured in a few newspapers and ending the year again with another win, this time a three time World Pulse story awardee.

I am especially grateful to my amazing partners who partnered with us to make this year memorable such as the Izam Charity Organisation, Local Youth Council, Inspiring and Uplifting Content, Ms B Fashion, The Cameroon Baptist Convention, Women Community Impact, Babila-Boye Foundation and the numerous individuals that made this possible. I look forward to more impactful partnerships in 2021.

The year had many challenges. A lot of things were unexpected, forcing humankind to make drastic changes for survival. As many died and we grieved, we stay grateful that despite it all, it still proved to be one of the most impactful years of my advocacy journey and I pray 2021 be better.
Stay tuned for our activities through 2021.

Thank you for stopping by. Please drop a comment let's know what you think.

ARREY-E. AGBOR-NDAKAW