{jcomments on}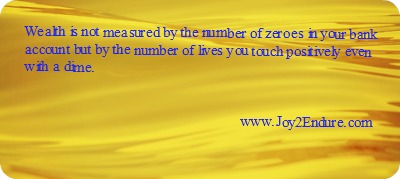 On Wednesday, I walked through the corridors of the Etoug Ebe Baptist hospital after more than a year sabbatical. That was considered a feat as Drs and nurses gave me a high five for staying away from the hospital that long.
Well, like every sabbatical, this has to come to an end, though I would have wished for it to go on indefinitely. Pains specifically around my left ankle brought my sabbatical from the hospital to an end. The story about the ankle can be found here.
To say I was scared could be an understatement. In fact, I almosthad a panic attack. Nevertheless, my panic came to a sudden halt when I met a fellow warrior. His case was a glaring example of this adage 'I cried I had no shoes until I saw someone without legs'.
You see, I have been extremely worried about the recurrent pain on my leg and dreading what it could entail if the pain results to something else. Yet, this fellow warrior, a young man named Armand has been running the typical hospital marathon with leg ulcers on both legs and on multiple spots for more than three years.
I mean more than three solid years of going to the hospital almost every other day!
Being a 'celebrity' even at a hospital has its advantages :). It was because of this celebrity status at the hospital that, I was privileged to meet Armand and even be allowed to see his wounds. Not a good sight to be sure.
The pain I experienced with mine was beyond imaginable. I just cannot begin to fathom that kind of pain quadrupled! Yet, this brave young warrior who is just well over 22 bears it all, with hope as his anchor.
Inadequate care and poor feeding habits makes it difficult for the ulcers to heal no matter how much expert care he gets from the hospital. Unfortunately, abandoned by his dad when his mum passed away, he relies on his aunt and the goodwill of the hospital to keep fighting. His medical bills have been reduced to the barest minimum yet; it is still difficult to meet up. Being a mission hospital with a good record with such cases, they still cannot do it all for free.
I had my family, my friends, my Christian Community, My God and I could say my determination to fight on against the odds to see me through again and again. This young man has nobody except maybe his God, the poor aunt who is barely struggling to make ends meet, the hospital and just maybe his share of determination that keeps him going and hoping.
Truly, you only have to see someone else's struggles to understand that sometimes, we feel life dealt us a hard blow but someone else is having it even harder!
Let's reach out and help this brave young warrior if we can. No help is too small. Little drops have been known to make oceans.
 For the sake of his dignity, I didn't take any pictures to put here. They were quite graphic and I applaud the nurses who are doing a great job to care for him. It is not an easy feat to see someone's open flesh everyday. Also, I have permission to write his story. Any who is moved by this and wants to reach out can drop a line at our contact here or send a private message through our face book page.
Thank you for always reading. Please like, comment and share. Your comments always inspire me.
 ARREY E. AGBOR-NDAKAW.
{loadposition socialshare}