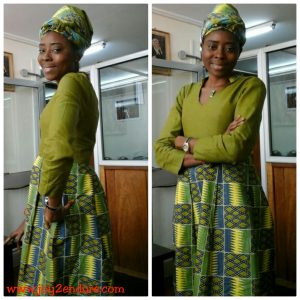 One of the complications many a sickle cell warrior would have to deal with in life is that of organ failure. Due to the frequency of pain crises most of us experience and the need for constant intake of pain killers to alleviate these pains, our organs are put under a lot of pressure especially as some of these pain killers can be harsh on them. One such organ highly at risk is the Kidney.
The kidneys which are bean shaped are one of the most important organs in our body. They perform crucial functions in our body such as;
Regulating fluid volume by ensuring there's an adequate quantity of plasma to keep blood flowing to vital organs.
Regulates osmolality (The concentration of a solution expressed as the total number of solute particles per litre.)
Regulates ion concentrations and pH level.
Helps in excretion of wastes and toxins and the production of hormones. These hormones help to produce red blood cells, promote bone health and regulate blood pressure amongst others.
From the above therefore, we see that the kidney is a vital organ we cannot do without. However, due to the need of these pain killers, the risk of kidney failure is great for sickle cell warriors.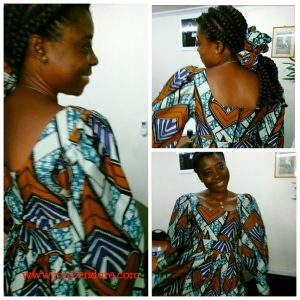 March is Kidney Awareness month and this year, Kidney day was celebrated on the 8th of March which also coincides with the International Women's Day. A lot of activities were carried out by organizations around the world and in Cameroon, two prominent organizations championing the fight against Kidney disease, The Atanga Kidney Foundation and the Iya Project were busy with a lot of community outreach programs to assist, sensitize and educate the populace on taking care of their kidneys.
Yours truly, in a behind the scenes solidarity, decided to wear green … which is the colour for kidney awareness to #StandWithAllThe SSWarriors battling kidney problems in addition to our everyday sickle cell challenge. I do this yearly for a week ever since I got to know about this. Here are a few pictures captured during those moments I quietly stand with warriors battling kidney failure. A touch of red for the warriors is always a part of my green ensemble.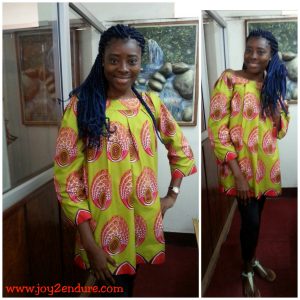 Apart from wearing green, it is important to understand how best to care for our kidneys in other to minimize or completely avoid a kidney failure. Some of the things we can do especially as warriors include:
Avoid junk food and fuzzy drinks and eat more of fresh food, fruits, etc
Drink a lot of water. This water intake helps to wash away excessive toxins from the medications we take and helps keeps our kidneys clean and healthy.
Control salt intake.
Avoid alcohol and smoking.
Avoid a sedentary life and practice moderate exercise.
Do regular medical checks of your kidneys and other vital organs.
Read extensively on what else you can do to minimize kidney failure. Articles like this shared here can be good start points.
And hum, March still has a week to go. If you haven't done so yet, go dig into your boxes and come out with some green/red sapping for the  SS warrior and kidney failure patient.
Keep reading, keep sharing and keep commenting. We are inspired by your visits and comments, thank you.
ARREY-E.AGBOR-NDAKAW