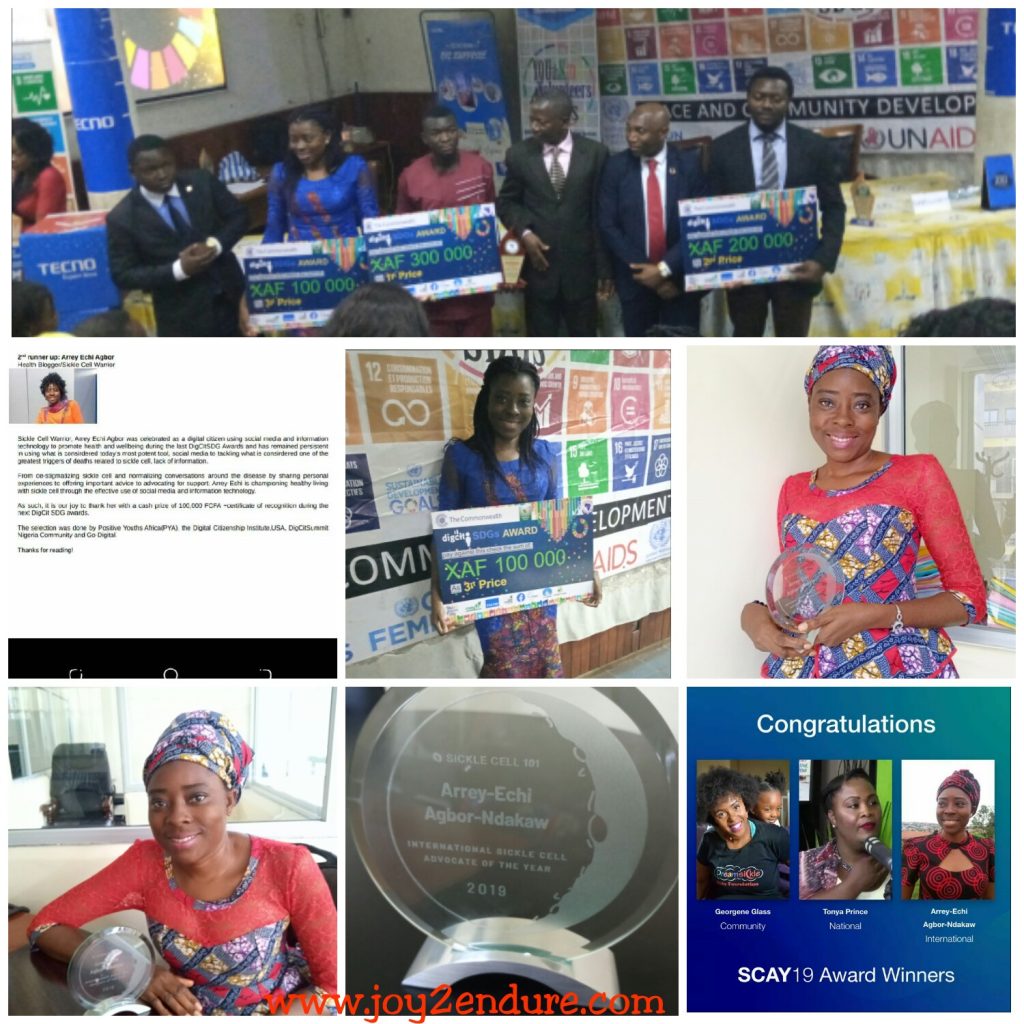 Every year, we all set out with goals and plans of what we could do to make the year impactful and memorable.  Most often, some of these goals and plans are detailed and precise. We know what we want to do and how we want to go about achieving them. Other times, some of the plans come in impromptu and unexpected, causing a lot of shifts and changes in our neatly laid down plans of the year. However the events turn out to be, how we embrace the unexpected changes or focus on the goals set would on the most part, determine how beautiful , impactful or hurtful the year may turn out to be. Furthermore, even with our well laid plans, time and unforeseen occurrences happen, causing disruptions and emotional rollercoasters in their wake. My 2019 was a bittersweet year. There were equal measures of tears and joy; each of the moments making the year memorable in their own way. Please flow with me as I try to recount these bittersweet moments of joy and pain.

The year began as any other normal year. I was still reeling from the shock of losing a sister and friend Dtor Sea. So basically, I was just focused on living and doing what I could to make my own little corner brighter as I carried on my advocacy work.  The first few months went slowly and to some extent, uneventful.

Things started heating up when first, I was selected as one of the over 115 Ambassadors of WorldPulse. I also got my second story award from World Pulse with my story on "What Security Means to Me". I submitted documents for my Organisation Joy2Endure Foundation to be legalized which sadly, I am still following up that.

Fast Forward to May, I was selected as one of Patient Champions by the Global Health Council to be a part of their delegation for the 72nd World Health Assembly in Geneva. Unfortunately, I was refused a visa by the Swiss Embassy and so, the dream did not materialize. That was one of the first disappointments of the year.  Nevertheless,   the fight went on and the focus was on how to carry out the next Sickle Cell Awareness Campaign.

Along with a formidable team and amazing supporters, I was able to successfully carry out my first attempt at crowd-funding aimed at organizing a first- ever free screening for sickle cell targeting 100 persons from 0-20 years organized by me and it was a heartwarming experience to see that come through more than was expected. I remain eternally grateful for all who were willing to support this and hope it would be the beginning of more.

The season four campaign of #BreakTheSilence…BeASickleCellVoice colour awareness campaign was also a huge success. It was overwhelming to see so many dear friends around the globe joining me in the campaign, especially on World Sickle Cell Day June 19th paint Social Media red. It was a huge success.  However and maybe due to the excitement of how well the campaign was running and some fatigue, I landed in my favourite rest house after a four plus years spell with serious crisis. You know when you land at this favourite rest house and you get a VIP treatment right? The care, the love and concern I received made the pains pale and I am forever grateful for this amazing group who has since become a part of my tribe… Dr Budzi and team, family and friends all made the hospital trip this time less painful. Thank you all.
Nigeria 2019 Sickle Cell Congress
Sickle Cell Free Screening June 2019
It was while on that same hospital bed that I received one of the best news after the May fiasco… I was selected as Sickle Cell 101's International Advocate of the Year 2019! I mean it was a wow moment on that hospital bed and in a way, added fuel to my determination to keep fighting.
The pains went on and off and I was practically on some kind of mild pain reliever for the better part of June, July and August. Just when I started feeling much myself again, I got my first real shocker of the year, something I am still reeling from and hoping it be a lie… lost a dear friend and warrior kid sister Adeline, who was just entering the next phrase of life she's been so eagerly looking forward to…motherhood. The news struck hard. Still in that August, I got news of being selected as one of the final winners of the Digital Citizen Prize in collaboration with Positive Youth Africa.

I was still reeling from the shock of losing my friend when a few short weeks after on the cold evening of September 5th, I got another shocking news that hit really hard! The sudden demise of my aunt, Barrister Mrs Helen Ayuk Ebai. I mean, the world stood still and my thoughts froze and till date, it still feels surreal. Unbelievable, sometimes I find myself hoping I could still see her larger than life presence around me. This news left me numb for a long time.

Life has a way of helping us move forward even when we do not feel like it and that is what happened. I made a private appeal to some friends and family long before the shocking news of my aunt and because they have been there since the beginning of my advocacy journey, many willingly and cheerfully helped me achieve a dream… being able to attend the first African Congress on Sickle Cell Disease in Lagos, Nigeria from the 31st Oct to 3rd November, 2019.
Two special people I lost in 2019. My aunt and my friend.
It was a trip with a lot of take home lessons. I met a lot of SS Advocates, learnt about what steps are being taken for Sickle Cell Warriors in Africa, met a lot of dear ones I had previously connected to on Social Media. It was thrilling to put faces to the names… Olutosin my long time World Pulse Sister and a strong advocate for women and the vulnerable in society, an Inspirational Woman I have been so eager to meet. My special big sister I fondly refer to as GS Chinyelu, Charles, Sir Kenny, Maureen etc and making new friends. Also, met Rabi who was Sickle Cell 101 2018 International Advocate.
Sickle Cell Congress In Nigeria with some Warriors and advocates
Spending the rest of the time in Nigeria in Abuja with my sister Ebot and her family was pure gold!

2019 had its fair share of challenges. It had its teaching moments.  Its disappointments.  Its moments of grief and joy. It was a year of taking stock, of letting go. A year of new adventures. A year I successfully carried out savings my small changes in a piggy bank and getting to see just how huge those little changes can be when we consciously let them accumulate. It was a year of pausing to think, to reflect on the many angels and helping hands who came through again and again to ensure things went well for me in every sense of the word and as I reflect and recollect, I choose as always, to count my blessings and continue naming them one by one. Every little win is remembered more. Every failure and disappointment noted with lessons to grow from. Every hand stretched out in anyway is equally remembered and appreciated more than words could ever say and with gratitude, I move onward to 2020 with hopes of even more reasons to stay happy and grateful. I hope you all will be here for us to walk this road of happiness and gratitude together this 2020.

Keep reading, keep sharing and keep commenting. We are inspired by your visits and comments, thank you.
ARREY-E.AGBOR-NDAKAW